Long Distance Taxi Transfers
Airport Transfers & City to City Trips
IMPORTANT : FACE COVERINGS
Face coverings must be worn by all passengers.
Click here for more information
OPEN FOR BUSINESS Chat - WhatsApp - Email - Phone
Fully Insured - Private Hire License PHOP226
Limited Company 11838315 VAT 343908979
Google & Trustpilot Reviews
At HALO Cars, every trip matters. Everyone at HALO works as a team to deliver a great service. Read our reviews. We look forward to your feedback.
Contact
For any questions with regards to a New or Existing Booking please contact us below. A member of the Customer Services team will reply to you via e-mail as soon as possible.

Please do not include any confidential information such as payment details.
Max 1000 characters
Highest Standard Possible
HALO Cars is a service focused private hire company. We are always working hard to enhance, expand and deliver a memorable service.
HALO Drivers
HALO does not outsource your trip. All trips are deliverd by HALO drivers.
Trained for Airport Transfers & CRB checked
HALO Saloon
Standard saloon vehicles ranging from Toyota, Honda, Mercedes, Nissan, BMW & VW.
4 Passengers
2 x 20kg Luggage | 2 Hand Luggage
HALO Executive
Our executive vehicles include Mercedes E-Class, BMW 5 Series & Audi A6.
4 Passengers
2 x 20kg Luggage | 2 Hand Luggage
HALO Mini Van
Suitable for four passengers or more in a group booking or to accomodate extra luggage.
8 Passengers
10 x 20kg Luggage | 10 Hand Luggage
Guide Dog
We support the transport of guide dogs in all vehicles. For further information please contact us.
Available in all vehicles.
Travelling with Pets
At Halo Cars we can help with transporting pets with passengers. We can transport dogs, cats and other small animals. Please contact us for more information.
Available in all vehicles.
Baby Seat Class 0
These seats are available for new borns and for children up to the age of 4 years.
New Born to 4 Years Old
Child Seat Class 1,2,3 & 4
These seats are available for children from the ages of 4 to 8 years old.
4 to 8 Years Old
Booster Seat Class 4+
These seats are available for children 8 years and above.
8 Years and above.
Flight Tracking
Drivers monitor flight status for the supplied flight number. For Arrivals & Departures.
We monitor delays & cancellations.
Meet & Greet
We offer Meet & Greet service for arrivals. This service is available for all airports.
Optional Service.
Hot Drinks
For HALO business clients we offer hot drinks from Costa, Starbucks & McDonalds.
Complementary service by HALO.
Still Water
Where possible our drivers carry and offer sealed water bottles for passengers on airport arrival.
Complementary service by HALO.
Airport Parking Charges
Many airports in the UK charge for drop off, pick up or both. HALO Cars does not profit from these charges. The charges are paid to the airport authorities by the HALO Driver. Please see the charges below. These charges are added to the quotes prices upon checkout.
Business & Personal Private Hire
HALO Cars specialise in Airport Transfers & Long Distance City to City Trips. We have a fleet of Saloon, Executive & Mini bus vehicles. We offer Airport Transfers & City Rides to anywhere in the UK.
From quote to delivery of your trip, we ensure that your booking & transfer go as smoothly as possible. We offer simple vehicle selection, tailored for number of passengers & luggage requirements specified by you. We offer an experienced driver with proven customer service skills. All our drivers are trained for airport & long distance travel. All vehicles are fully insured & covered for public liability. HALO drivers are CRB checked & hold a current UK driving license.
WE DO NOT OUTSOURCE YOUR TRIP TO THIRD PARTY COMPANIES.
Popular Locations
HALO Cars most Popular Locations include : Birmingham, Coventry, Nottingham, Derby, Warwick, Stratford-upon-Avon, London, Manchester, Shrewsbury, Gloucester, Cheltenham, Kettering, Rugby, Peterborough, Cambridge, Leicester, Luton, Cadiff, Liverpool, Gatwick, Sheffield, Oxford, Wolverhampton, Bristol & many more.
Popular Airport Transfers
Our Popular Airport Transfers include: Birmingham Airport, Heathrow Airport, Luton Airport, East-Midlands Airport, Stansted Airport, Gatwick Airport & Manchester Airport.
Frequently Asked Questions
How will the driver contact you?
The drivers app monitors the trip progress and sends you SMS notification when the driver is at pickup. The driver will also make contact via phone and SMS. You can also monitor the driver's location on Google map via a link in your trip confirmation. For Airport pickups the driver monitors your flight. Upon flight landing the driver will contact you via SMS & phone call. HALO drivers can call international phone numbers. Simply turn on your phone and our driver will contact you.
If your flight is late?
Don't worry, our driver monitors your flight. No need to update the driver. HALO operators also monitor your flight status and keep the driver informed.
Complex itenary or business travel!
No problem. Just email us at halo.cars.uk@gmail.com and we will handle it all for you. We will send you a complete plan with a single payment link for easy receipt keeping.
Trip cancellation
No problem. We understand plans can change, therefore we offer a 100% refund if you cancel 24 hours prior to the booking.
Late Trip Cancellation
If the driver has not yet started the trip an admin charge of 25 GBP is applied to provide the driver with another job and cover loss of time.

If the driver is on the way to pick up there will be a charge of 50% of the trip cost to compensate the driver for the loss of time and fuel costs.

If the driver has arrived at the pick up, there will be a charge of 100% of the trip cost to compensate the driver and allocated booking time.
Flight Cancellation
Not to worry, we will provide you with a new booking at no additional cost or 100% refund for cancellations with more than 24 hour notice.
Receipt for your booking
We will send you a receipt with trip details within a few minutes of your payment confirmation.
Did you know?
We provide a Meet & Greet Service. Our driver will meet you inside the airport. We also provide baby, child and booster seats and many other services. We can take you to anywhere in the UK, including London, Birmingham, Manchester, Exeter, Cardiff, Southampton, Sheffield, Leeds, Glasgow, Edinborough & many more cities.
Want to know more?
Chat online or email us during working hours. Our operators are on standby to help you with your new and existing bookings.
Birmingham Airport Meet & Greet
For all airport transfers our meet and greet means that the driver is already outside waiting for you upon your flight has landed, however for Birmingham airport our procedure is different.

The driver will message you to request you that you contact via phone or sms once you are in front of Costa Coffee shop in arrivals. The driver then will bring the car to premium set down (The car park outside arrivals) and come inside the airport and meet you and assist you to the car.
GDPR Compliance?
We are EU General Data Protection Regulation (GDPR) compliant. Data is kept on encrypted and password protected storage.
Corporate / Business Accounts
We welcome corporate & business accounts. All applications are subject to a credit check. HALO Cars can provide with monthly invoice with booking details. To open an account please email us at halo.cars.uk@gmail.com
Frequent HALO Airport Transfers
A list of our most (frequent routes), (frequent airports) & (frequent regions)
FREQUENT ROUTES
FREQUENT AIRPORTS
FREQUENT REGIONS
HALO Business Shake
HALO Business Shake provides competitive rates, free upgrades to executive vehicles & "Meet & Greet" service. We provide detailed receipts & full monthly account for travel expenses and accept all major debit & credit cards. HALO can also offer monthly invoicing with a credit facility subject to a successful business credit check.
EMAIL HALO
Chauffeur & Vehicle By Hour
Halo Cars can offer you a chauffeur service charged by the hour or for day hire. You can customise your trip within the booked hours. Please click next and provide your trip information. An operator will send you a quote shortly.
COVID-19 Protocol
All drivers wear PPE Face Masks.
Vehicles are cleaned between trips.
Only 1 or 2 trips assigned to a driver per day.
Passengers are requested to sit in the back seat.
We recommend passengers to wear face masks.
Hand sanitiser used frequently.
Drivers avoid direct contact with passengers.
Only drivers without symptoms are assigned jobs.
Drive For HALO
At HALO Cars all drivers are treated with respect and fairly. Driver rights are key to the success of our exceptional standard. If you would like to join HALO Cars, please submit your application below. All applications are reviewed by HALO admin.
NEW DRIVER APPLICATION
Contact Us
You can reach us via web, email, phone and online chat. Phone & chat service is available during working hours. We also have on call staff for any urgent matters and active bookings. This information is available in the booking confirmation email.
CONTACT US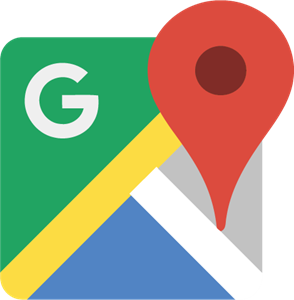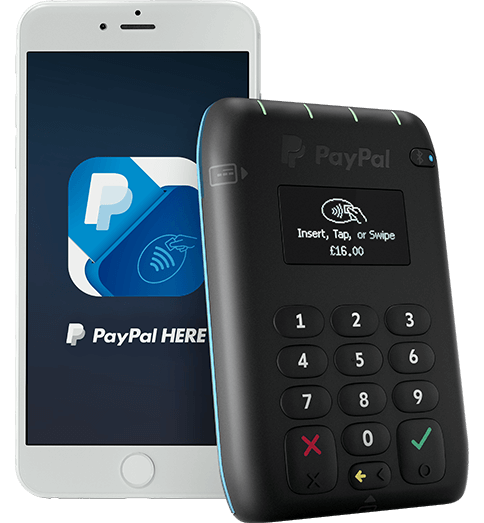 © 2020 HALO Tech Ltd - TA HALO Cars | All Rights Reserved